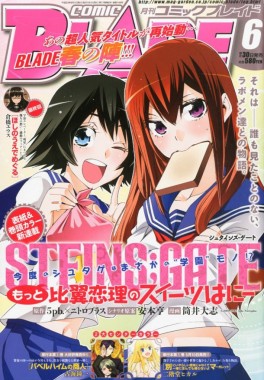 It has been announced in Monthly Comic Blade Magazine that a new Steins;Gate manga spin-off would begin serialization. The new spin-off which is a continuation of the previous manga adaptation of the popular franchise Steins;Gate Hiyoku Renri no Sweets Honey, has a rather unique premise; the Lab Members have somehow altered time causing them all to become High School students.
As you can imagine, the spin-off is going to be more of a Romantic Comedy than a Sci-Fi Adventure like the anime series and video-game upon which it is based. However, whether this spin-off will turn out to be good or not is a completely different matter altogether.
What do you think of Okabe and Kurisu going to High School? Let us know in the comments section below. El Psy Congroo!
Source: Natalie