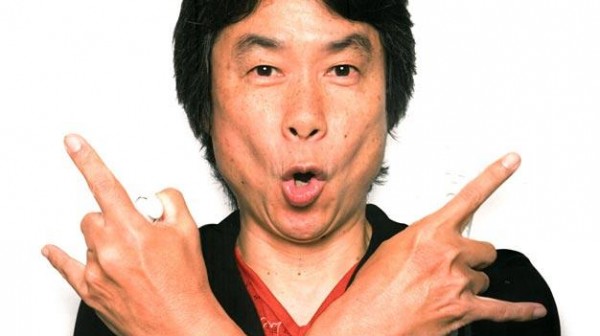 This past weekend while promoting the Nintendo 3DS in Paris, Shigeru Miyamoto, the Father of Gaming himself, sat down for an interview with EDGE Online, during which he gave his thoughts on rival company Sony's latest handheld offering.
When asked what his overall thoughts on Sony's PS Vita, in classic Miyamoto fashion, his response was both respectful and decidedly honest:, "It's obviously a very hi-spec machine, and you can do lots of things with it, but I don't really see the combination of software and hardware that really makes a very strong product."
He went on to paint a more hopeful picture for Sony's console's future and drew some parallels to the launch of the Nintendo 3DS, "When we launched the 3DS hardware we didn't have Super Mario 3D Land, we didn't have Mario Kart 7, we didn't have Kid Icarus: Uprising, we were striving to have all of these ready for the launch, but we weren't able to deliver them at that time. We were kind of hoping that people would, nevertheless, buy into the product, find 3DS hardware promising, but looking back we have to say we realise the key software was missing when we launched the hardware."
Miyamoto himself does believe that the PS Vita, which is currently being outsold by the PSP, PS3 and even PS2 in Japan, can make an impact. All it needs is some good games to support it's good hardware.
What do you think of what Miyamoto had to say about the PS Vita? Is he right? Is he wrong? Sound off in the comments section below letting us know your thoughts.
Source: EDGE Online