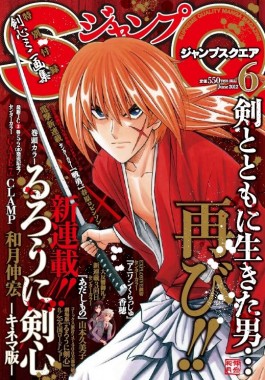 Remember that guy Himura Kenshin? Yeah that red haired rurouni with a dark past. Well turns out he is back after more than a decade, in the rebooted manga of Rurouni Kenshin. Pretty cool right? Glad you agree.
The reboot of Rurouni Kenshin launched in Jump Square Magazine recently but it's not quite what most would expect. The reboot doesn't follow the same plot continuity of the old series, instead it focuses on the storyline of the upcoming live-action movie based on the series you have probably heard about. Or not? Regardless, it is all pretty badass and it goes without saying that it is a very good time to be a Rurouni Kenshin fan.
Sound off in the comments section below what you think of the rebooted Rurouni Kenshin manga that just launched.