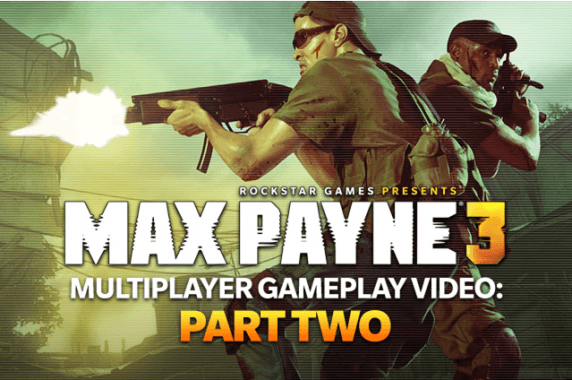 In some breaking news, Rockstar Games have revealed that they will unveil a new trailer tomorrow in their special two part video trailer series for the hotly anticipated upcoming third instalment in the critically acclaimed Max Payne franchise.
The anticipation surrounding the launch of this second part of their special trailer series focuses on the game's multiplayer aspects. Tomorrow's trailer will show off several of the game's exciting multiplayer features including Bullet Time, Multiplayer Crews, Burst Abilities and much more.
Be sure to check out the trailer when it hits the web tomorrow. This game appears to feature an incredible new and fresh take on the online multiplayer experience, which will of course be the focus of the trailer that will launch tomorrow. What do you think of Max Payne 3? Surely you also think it's brilliant. Tell us how much you love Max Payne 3 in the comments section below.