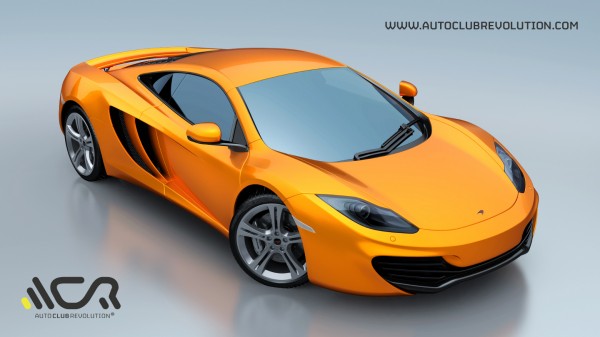 Auto Club Revolution is a free-to-play racing game that features licensed cars from more than 50 automotive manufacturers and they have just integrated the McLaren MP4-12C.  Auto Club Revolution is more than just a racing sim though, it is a full blown community for car and racing fans to put together a garage and go race with friends.  There are plenty of cars to choose from and build up to, after all can't fill garage from nothing, and race tracks ranging from custom to licensed real-life tracks.
The McLaren MC4-12C however, is the latest addition and the current peak of supercar from McLaren.  Featuring a full carbon fiber composite chassis and 600 PS twin-turbo engine, the 1434 kg car can go from 0 to 100 mph in 6.1 secs.  The MC4-12C joins the McLaren F1 and plenty of other cars from manufacturers to Auto Club Revolution, so players and enthusiasts can enjoy racing it without having to worry about needing to afford it.
Check out the video below to get a look at the McLaren MC4-12C in game and check out Auto Club Revolution and its plethora of cars HERE.