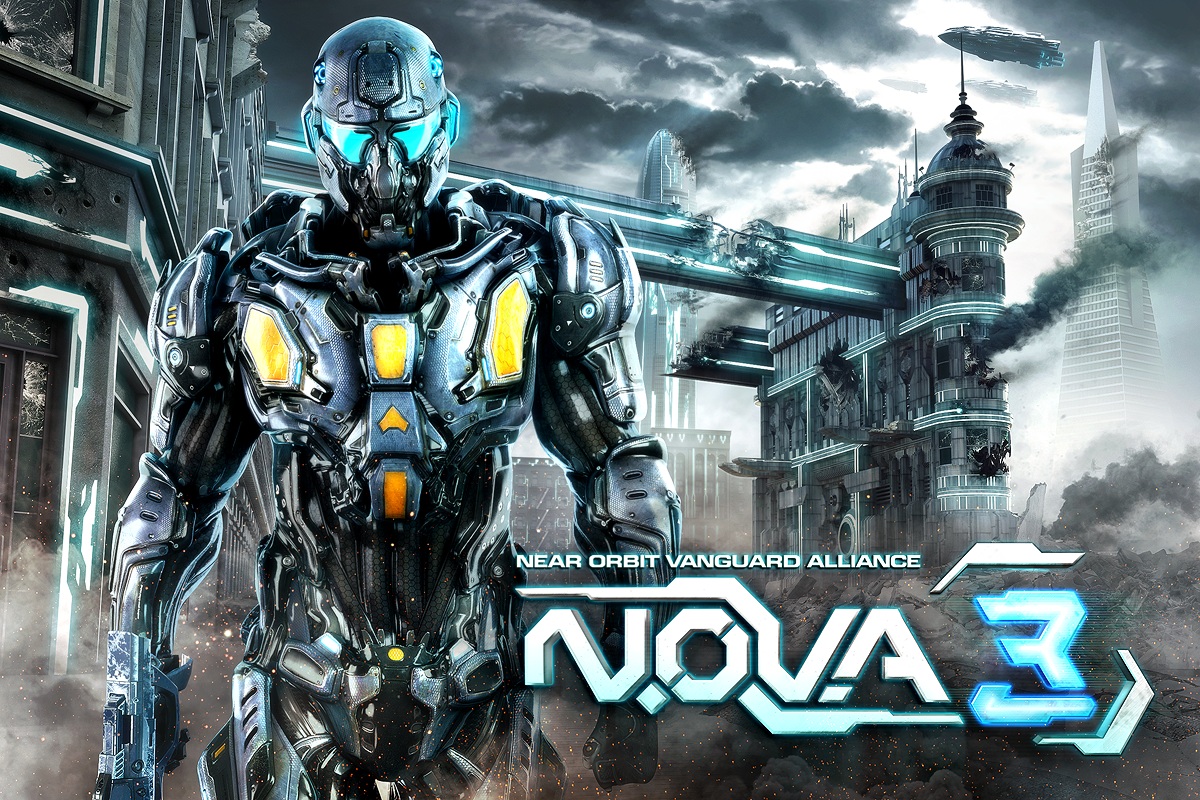 Welcome back for this week's iOS Game Suggestions. If you missed or are new to the suggestions, click on the link below and check what cool games you should be picking up for your iOS along with the introduction and disclaimer on how the suggestions work. (suggestions 1 has the disclaimer)
MasterAbbott's iOS Game Suggestions
A decent week on iTunes, as always it started off extremely slow but ended quite reasonable, certainly not the best week for iOS releases. This week I've suggested a total of 25 great quality titles. Break down below :
13 – FREE Games
6 – $0.99c Games
6 – Over $0.99c Games
As always for this week's suggestions are all new titles that you should take a look at and spending your hard earned iTunes cash / time on.
For The Cheapskates – FREE GAMES
 

Trouble Makers – Price : FREE – Publisher – EA Mobile. (WANT TO MAKE SOME TROUBLE? You'll need some monstrous minions first! So incubate an army of colorful creatures – then put them to work on crazy contraptions in your underground lair. To make a name for yourself as a Trouble Maker master, you'll need to: Smash rocks and unearth rare genes.  Engineer the genes to build an army of fully animated minions and much much more.) on iPad & iPhone. GET IT NOW FOR FREE

 

Punch Hero – Price : FREE – Publisher – Gamevil Inc. (Come swing your fists in this all-immersive mobile boxing game. Hone your jabs, hooks and uppercuts at the Training Center while accumulating special skills and power moves in the Skill Store. Presented in hilarious 3D, Punch Hero is addictive as it is challenging. With multiple modes of gameplay and customizable options, Punch Hero offers hours of endless boxing action!) runs on iPad & iPhone. GET IT NOW FOR FREE

 

Chop Off Wire – Price : FREE – Publisher – Phyzios Inc.("Chop Off Wire " is a new-sensation balance game in which wires have to be cut so as not to allow the collapse of a stage on which a clown is standing on.The wires should be cut while keeping balance in mind, and if not cut in the correct order, the stage will collapse. There are a total of 72 stages, the number of wires that need to be cut is different in each stage.The calculations made for when the wires are cut and when the stage collapses are made using physics simulation technologies researched and developed by Tokyo University. This allows the user to enjoy the app with a sense of reality.) on iPhone & iPad. GET IT NOW FOR FREE

Fingerball (Hotseat Soccer) – Price : FREE – Publisher – Flexis. (An amazing soccer game for two players! Choose your team tactics and crush you opponent!
Decide quickly who pass the ball! Future plans: Rating table, Play versus Computer,  Team management. Playing throw server) on iPhone & iPad. GET IT NOW FOR FREE

 
Swamp People – Price : FREE – Publisher –

A&E Television Networks Mobile

.

(Deep in the heart of Louisiana lies America's oldest swamp – a million miles of inhospitable bayous, marshes and wetlands where nature rules and humans struggle to tame it. Alligator hunting is one of the most exciting, and dangerous, activities one can engage in; and now's your chance.) on iPhone & iPad.

GET IT NOW FOR FREE

 

Huck's River Run – Price : FREE – Publisher – Adventure Works.(Help Huckleberry Finn deliver crates to the pirates across the river. Ride, Marvin, a giant squid past the fast moving ships in the first half of the journey and continue the river run on foot jumping from platform to platform to keep you afloat. Deliver Bruno Blendheim's crates to the docks before time runs out and choose your reward, either increased time or coins. Rack up bonus points by collecting coins and power-ups along the way. You have three lives, remember time is money!) runs on iPhone & iPad. GET IT NOW FOR FREE

 
BattleCON – Price : FREE – Publisher –

D. Brad.Tralton

 (Battle Connection is a dueling card game where two fighters utilize tactics, unique strategy, and technical finesse to outwit and outfight opponents in fast-paced one-on-one duels. Gauge your opponents' strengths and intentions and play the perfect move to come out ahead! BattleCON is unique among card games in that each character utilizes a totally different play mechanic to power their strategy. Gain levels, tap into the elements, control time, or change between forms. Each duel is not just a different matchup, but a wholly different game!

) runs on iPhone & iPad.

GET IT NOW FOR FREE

 
Jungle Joe – Price : FREE – Publisher –

Geek Beach

 ( 'The most addictive spear throwing, lava jumping, pig rescuing, crab avoiding, voodoo chanting, balloon popping, crazy game you will ever play'. And if that's not enough, you can even unleash your super powers! You will have hours of fun playing as the fearless warrior Jungle Joe, or as one of his crazy friends in the ultimate Jungle sports game.

) runs on iPhone & iPad.

GET IT NOW FOR FREE

 
Super Jetpack Penguin – Price : FREE – Publisher –

Chaos Trend.

(Super Jetpack Penguin blasts on to your iDevice in a trail of bruised and battered sharks, birds and jellyfish (to name a few!). Simple one touch gameplay! Dive to catch fish and complete objectives whilst earning coins to buy some of the awesome jetpacks and powers. Use your fast reflexes to avoid all the 'bad fish in the sea' and catch edible fish that earn you coins and help complete objectives. Spend coins in the store to grab power ups or upgrades to provide more oxygen and health, or even a new shiny jetpacks. Use in-app purchase to buy more coins and shells to accelerate yourself at mastering the levels.

) runs on iPad & iPhone.

GET IT NOW FOR FREE

 
Getaway Driver!! – Price : FREE – Publisher –

Sunstorm Interactive.

(Getaway Driver is an arcade action game that puts you behind the wheel in a high speed race against the law!!! Speed along the freeway racking up points as you collect cash and nitrous. Dodge slow traffic, or just blast 'em out of the way. But don't be too trigger happy because you'll need to save some bullets for shootouts with the law! This fast and furious driving puts a toll on you car, however, so head into the garage for repairs. While there you might want to upgrade your vehicle with the latest and greatest fire power, or just get a new car altogether. Can you pull off the greatest crime spree of all time?

) runs on iPad & iPhone.

GET IT NOW FOR FREE

 
Fly Crazy – Price : FREE – Publisher –

BeTomorrow

(Ready? Off you go! Fly as fast as you can through exotic scenery to collect coins and advance through the levels. As a flying adventurer or as an out of control baby, slalom between hippos and pirate ships to capture hidden jewels. Compare your score to other players. Your prestige level will rise as you advance. Improve your health and speed, and choose the type of hero you want to embody. Are you a hothead? How about a nervous hero outfitted in a wingsuit? As you pass through worlds, store up a maximum number of experience points and coins to construct your hero and become more and more powerful!

) runs on iPad & iPhone.

GET IT NOW FOR FREE

 
Pachinko Sabotage – Price : FREE – Publisher –

Ameon Entertainment.

(FREE TO PLAY! The evil CogHog has entered Zeek and Spinner's world and is taking over the Cogverse. You play as Zeek Launching Pachinko balls inside Coghogs Ship to save the Cogverse. This game is loosely based upon Japanese Style Pachinko where you drop metal balls to get points. Pachinko Sabotage comes with an original comic style storyline and soundtrack.

) runs on iPhone & iPad.

GET IT NOW FOR FREE

 
Bhalamir: Prologue – Price : FREE – Publisher –

MetaGames.

(Long long time ago… Somewhere… In the East and West, South and North, when the kings, who burns with greed and ambition, are overthrew, the cruel tyrants, by girding themselves with sword, announces their sultanates. The beys and the kings are crowned
and carry tyranny and torture village by village, city by city with their new Gods, all around. When darkness holds even the furthest ground, hope rises on an only one hero's shoulders. It was Bhalamir… 

) runs on iPad & iPhone.

GET IT NOW FOR FREE
For The Bargain Hunters – 99c Games
 
This Could Hurt – Price : $0.99 – Publisher –

Chillingo.

(You are an Oakguard apprentice. One day you will be a fully fledged Oakguard, charged with protecting the Great Oak—the tree that gives life and power to your Village. But first you must pass the Path of Pain. Avoid spinning blades, pitfalls, giant mallets and more in this unique adventure. Control your character with one-touch controls, choosing the perfect time to stop or go.
This Could Hurt features four worlds, each with ten challenging levels. Environments change as the game progresses, careful you don't slip ion the Ice World, or burn up in the Lava World.) runs on iPad & iPhone.

BUY NOW

 
BikeRiderDX – Price : $0.99 – Publisher –

Spicysoft Corp.

(With a series record of 15 million downloads, the extremely popular Bike Rider is back in a Deluxe edition!
With more gimmicks and items, new elements add to gameplay fun! Controls are very simple! Just tap the screen to jump over obstacles! Ride over the plains and the hills as you travel the world on your bike!- WORLD TOUR – From towns to nature, ancient ruins and resorts! Take an adventure across the world!!!
Collect the coins in each stage and…?!) runs on iPhone & iPad.

BUY NOW

 
Messy Ghost HD – Price : $0.99 – Publisher –

HolicPark.

(Messy Ghost is gravity-based puzzle game which has simple rule and control. Ghosts fall down when rotate the screen. Match three or more ghosts of the same type in order to remove the ghosts. As you progress through the levels, you'll avoid or use various special blocks. For example, the skull is not removed, the spider web traps all blocks, the holy sphere can remove not only ghosts but also skulls, the invisible block appears only when the other blocks are nearby. Clear the stages to various ways with the special Blocks.) runs on iPad.

BUY NOW

 
A Fishy Adventure – Price : $0.99 – Publisher –

GP Imports

.

(You control Billy the fish who has to sneak all around a house to get the seaweed package. Go through a lot of challenging levels, including some secret levels. Make sure you pick up the seaweed and deliver it to the right place. Each level is more challenging than the previous one.) runs on iPad & iPhone.

BUY NOW

 
Penny Time – Price : $0.99 – Publisher –

Penny Skateboards Australia.

(Penny Time is a side-scrolling action game where you'll ride the original plastic skateboard in search of points, multipliers, tricks and secrets! Set in a post-retro game world not too far removed from suburbia, the player soon discovers that their Penny board has the ability to freeze time. You'll ollie, hippy jump and power-slide your way under, through and over frozen obstacles to victory, and choose whether you cash in your earnings along the way or risk it all by playing increasingly difficult areas for even greater points. Each of the game's unique levels feature two gameplay modes which will immerse and challenge both casual and experienced players alike. ) runs on iPad & iPhone.

BUY NOW

 
FlySmacker – Price : $0.99 – Publisher –

MindSmack.

(Your MISSION…if you choose to accept it… is to get past all of our exciting levels and get every piece of delicious food WITHOUT letting any fly eat it. FlySmack it up and kill all of the flies with your powerful electrifying glove and your awesome interactive flyswatter. Win the most amazing virtual trophies ever created and have some laughs by becoming the GREATEST FlySmacker of all time! Look out for the different types of flies like the NinjaSmacker and others to ensure total victory!) runs on iPhone & iPad.

BUY NOW
For The Millionaires – All games over $0.99
 

MASTERABBOTT'S OVER 99c PICK OF THE WEEK

N.O.V.A 3 – Price : $7.49 – Publisher – GAMELOFT. (The most immersive and impressive sci-fi FPS franchise on smartphones is back! Fight for mankind's survival in the greatest space shooter on mobile devices! Four months have passed since Kal ruined the Volterites' plans by sabotaging their war factories, and stopping the extraction of the Judger Artifacts. However, following the assassination of President Folsom, the government surrendered the colonies to the Volterite Protectorate in order to prevent civil war between the increasingly pro-Volterite citizens. Kal Wardin has been laying low since Folsom's death, nut now he has received a desperate plea from Yelena to come to Earth. Once again, the hero must rise to save mankind!) runs on iPad & iPhone. BUY NOW

UFO Adventure – Price : $1.99 – Publisher –

Greg Caffins

. (It's a pleasant day for a ballooning adventure, but suddenly you get more than you expected. Out of nowhere a mysterious UFO appears, and it crashes with your balloon. You survive the rough landing, but now not only do you have to escape, but the little green aliens must be stopped before they blow up the world! Are you up to the task? UFO Adventure is an original point and click style adventure game where you guide our intrepid explorer through touch. The on screen character actually walks around and interacts with his surroundings as you discover items, solve puzzles, and save the day.) runs iPad & iPhone.

BUY NOW

 

The Bluecoats – North vs South – Price : $4.49  – Publisher – Microids. (In the colorful strategy game NORTH vs SOUTH, you play the head of one of the armies of the Civil War. Your aim is to conquer American territory ! This is a remastered version of the game that was released in 1990, with improved graphics and user-friendliness that are up to current standards.) runs on iPhone & iPad. BUY NOW

 
Lostwinds2: Winter of the Melodias – Price : $4.49 – Publisher –

MocoGame

. (A quest to rescue Toku's mother, Magdi, becomes a race against time through spectacular and richly interactive new regions of Mistralis. Toku and Enril journey through the picturesque Summerfalls Village – now beset by a sinister eternal winter and living in fear of Snow Monsters – to the frozen mountains of Chilling Peaks and the magnificent, seemingly deserted Melodia City. They come to realize that the shadowy hand of Balasar has entwined Magdi's immediate fate with the disappearance of the ancient Melodia people centuries ago…

) runs on iPhone and iPad.

BUY NOW

 
Jake Escapes HD – Price : $1.99 – Publisher –

Just Funny Games

. (Meet Jake, the world's greatest thief. In fact he is such a good thief that he has become somewhat bored with stealing altogether and he is now desperate for the ultimate challenge. Then there's Doc, Jake's friend and clever scientist. Doc managed to crack the Echelon Network and discovered the existence of an alien artifact known only as the G.R.A.I.L., hidden away in Area 51. Stealing the G.R.A.I.L. is the least of Jake's worries; dealing with its awesome power is another matter entirely! Oh yeah, and the Crime Lords…

) runs on iPhone & iPad.

BUY NOW

 
Mission Sword – Price : $2.99 – Publisher –

Click Connect Co

. (The brave sword warrior has to take on a journey to kingdom of death in order to get rid of the evil Necromansor with his powerful magical sword. Therefore, the knight needs to have a thorough self-training. As the path to the kingdom of death will inevitably leads to the battle with Necromansor's jackals. Those folks are willing to use any mean to obstruct this quest. Plus, there are tons more of obstacles lining ahead.

) runs on iPhone & iPad.

BUY NOW
There you have it folks, these games should keep you busy for quite some time. I'll be back next week for another dose of iOS goodness, in the meantime if anyone would also like to suggest their own suggestions, please feel free to share them in the comments section below.
Remember kids,
Play Hard Or Don't Play At All!
Game Play Videos coming soon.