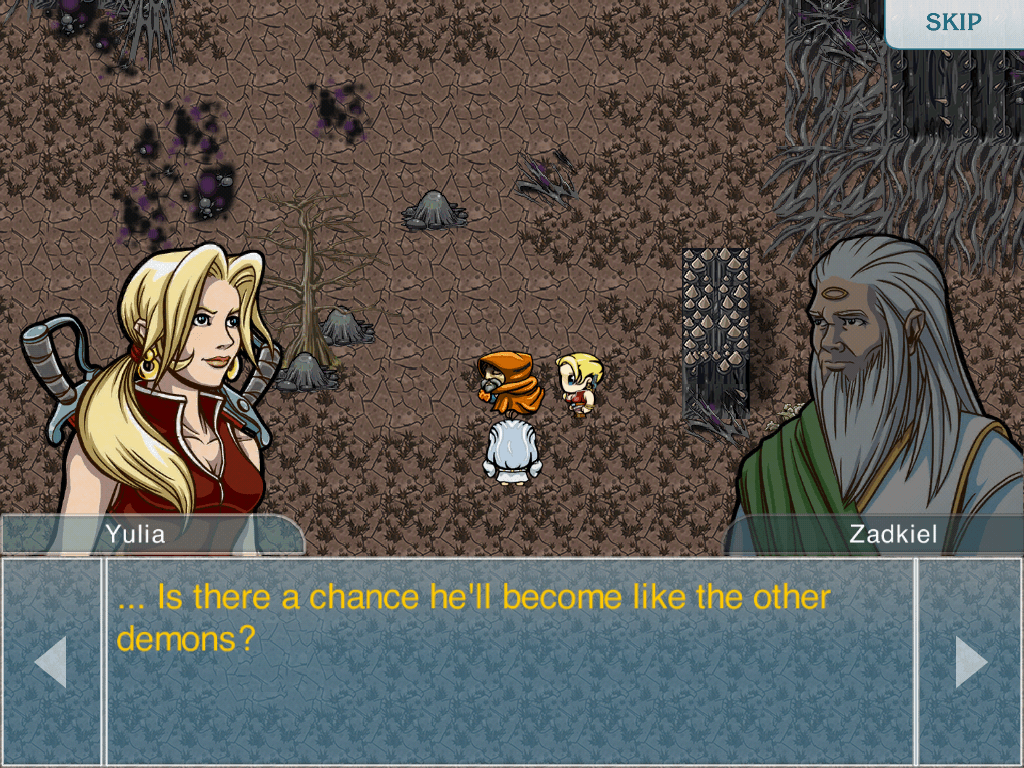 The long wait is over. Konami Digital Entertainment, in conjunction with SRRN Games, is proud to announce the release of chapter 2 for Ash II: Shadows. The update now includes, for the very first time, the playable character Nicholas, all-new dungeons to explore, and a very special thank you gift for you, the fans. There has also been an update to the technical capabilities of the title, with improved D-Pad controls, faster load time on all devices and reduced application size.
As for the story, the world of Aghaus is once again in peril. It is up to the heroes of old to embark on another dangerous adventure to save it. Players join characters Nicholas and Damien as they pursue new quests, discover ancient mysteries and even make some unexpected allies.
Ash II: Shadows is available now at the new low price of $2.99 (Gold Edition) and $0.99 (Silver Edition) on the App Store for iPad, iPhone and the iPod Touch. All you need to do is click right here.