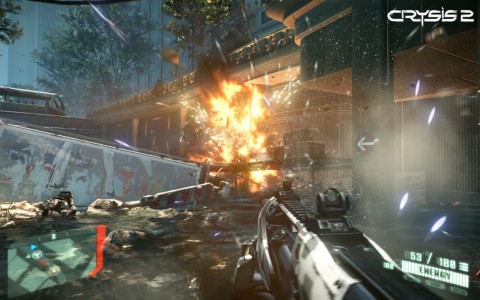 Crysis 2 was a decent title with stunning visuals when it was released last year, and now EA have went the extra mile to put together a package worth buying all over again. Remember when the game got removed from Steam? Well, this can be seen as an interesting return that is sure to please EA's bank account and those who refuse to use Origin.  Crysis 2: Maximum Edition will include all of the DLC for Crysis, which throws together the limited edition content along with the add-on packs, Retaliation and Decimation. This package will hit Steam on the 29th, as well as being fully downloadable off Origin.
Take a look at everything inside:
2 new weapons – FY71 Assault Rifle & M18 Smoke Grenade
Bonus MP XP
SCAR digital weapon skin
Decoy Hologram attachment
Unique platinum dog tag
9 multiplayer maps including:
o    Park Avenue
o    Transit
o    Shipyard
o    Compound
o    5th Avenue
o    Chasm
o    Plaza
o    Prism
o    Apartments
And there you have it. I definitely respect the notion behind this special edition, but I will say it's a bit odd that the game got removed, and then repackaged….and then re-added to Steam. The good news though is that Crysis fans can snag up the game yet again for the PC, and get a bunch of goodies in the process. Who knows, maybe EA are seeking a return to Valve's digital service. We can only hope.