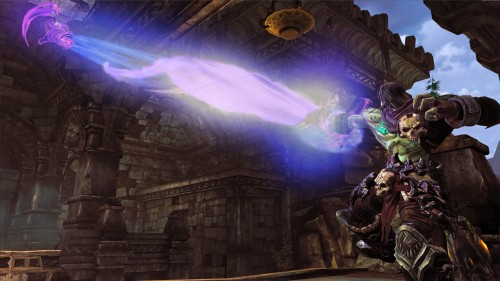 As a lot of Darksiders fans will remember, THQ released a trailer showcasing the new protagonist, Death, in the Darksiders series as he travelled around and eventually came face to face with a boss many magnitudes bigger than himself. This latest trailer is the continuation of that scenario and shows how powerful Death really can be.
Unfortunately for people looking to glean a little insight into the gameplay of Darksiders II, there is absolutely no gameplay footage of the entirety of the trailer. It's just CGI Death riding around and killing mooks. However, it does look pretty cool, so there's something.
Be sure to check out the trailer, embedded below.