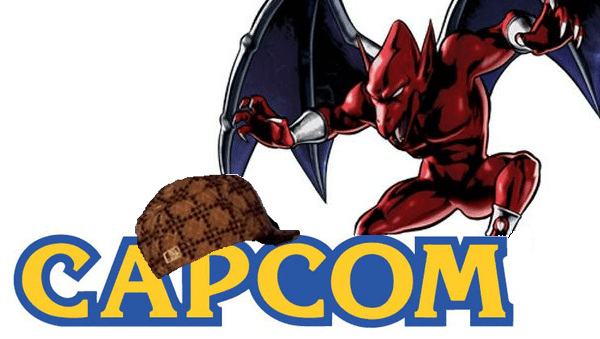 Is it just me or is a ghost haunting Capsule Computers this week? Oh wait, that's just Jim Beaver! What a strange week this has been Capsule Junkies. We have seen good news from THQ for once, some exciting news surrounding the return of Toonami, Capcom and Satan want more of your money, we got to go hands on with Darksiders II and we even caught up with the cast of Supernatural. Oh and Dustin Spencer also deemed the Wii to be the Dreamcast of this Generation (Maybe?).
Here what made headlines this week:
Gaming News:
– Good THQ News? Yes, Really! WWE '12 is a Success
– GAME Over?
– Fourscore and 30 Dollars Ago – Special Editions of Video-Games
– The Legacy of the Wii
– Company of Heroes 2 Reveal Interview
– Lost Planet 3 Preview
– Street Fighter 25th Anniversary Collector's Set Revealed
– Darksiders II Interview with Jeremy Greiner
– Darksiders II Pre-E3 Preview
– Capcom Increasing DLC Output, Satan Buys Capcom Shares
– Hunt Yoshi in Mario Tennis Open
– E3 Ubisoft Forecast
– 38 Studios and Big Huge Games lay off entire workforce
– XCOM Enemy Unknown Preview
– WWE 13 Trailer Leaked
Pop Culture News:
– Supernatural Cast Interview
– Misha Collins Supernatural Interview
– Supernatural Convention – All Hell Break's Loose 3 Coverage Sydney
Anime/Manga News:
– Toonami to air Deadman Wonderland and Casshern SINS on May 26
– More Tiger & Bunny dub cast revealed
Tech/Gadget News:
– Incase Book Jacket Revolution Released
– Incase Canvas Maki Jacket for the New iPad/iPad 2 Released
Reviews:
– Squids PC Review
– Over the Limit 2012 Review
– Men In Black 3 Review
– Dragon Age: Dawn of the Seeker Review
– KOTOMON Review
– Dragon's Dogma Review
– Starhawk Review
– Sniper Elite V2 Review
– Bejeweled HD Review
– The World God Only Knows Review
– Dragon's Lair Review
– Tiny Plane Review
– Fullmetal Alchemist: Brotherhood OVA Collection Review
– Autumn Dynasty Review
– ARIA: The Animation Review
– Diablo 3 Review
Podcasts:
– Capsule Computers Podcast 047
See you next Sunday for the CC Weekly Recap.