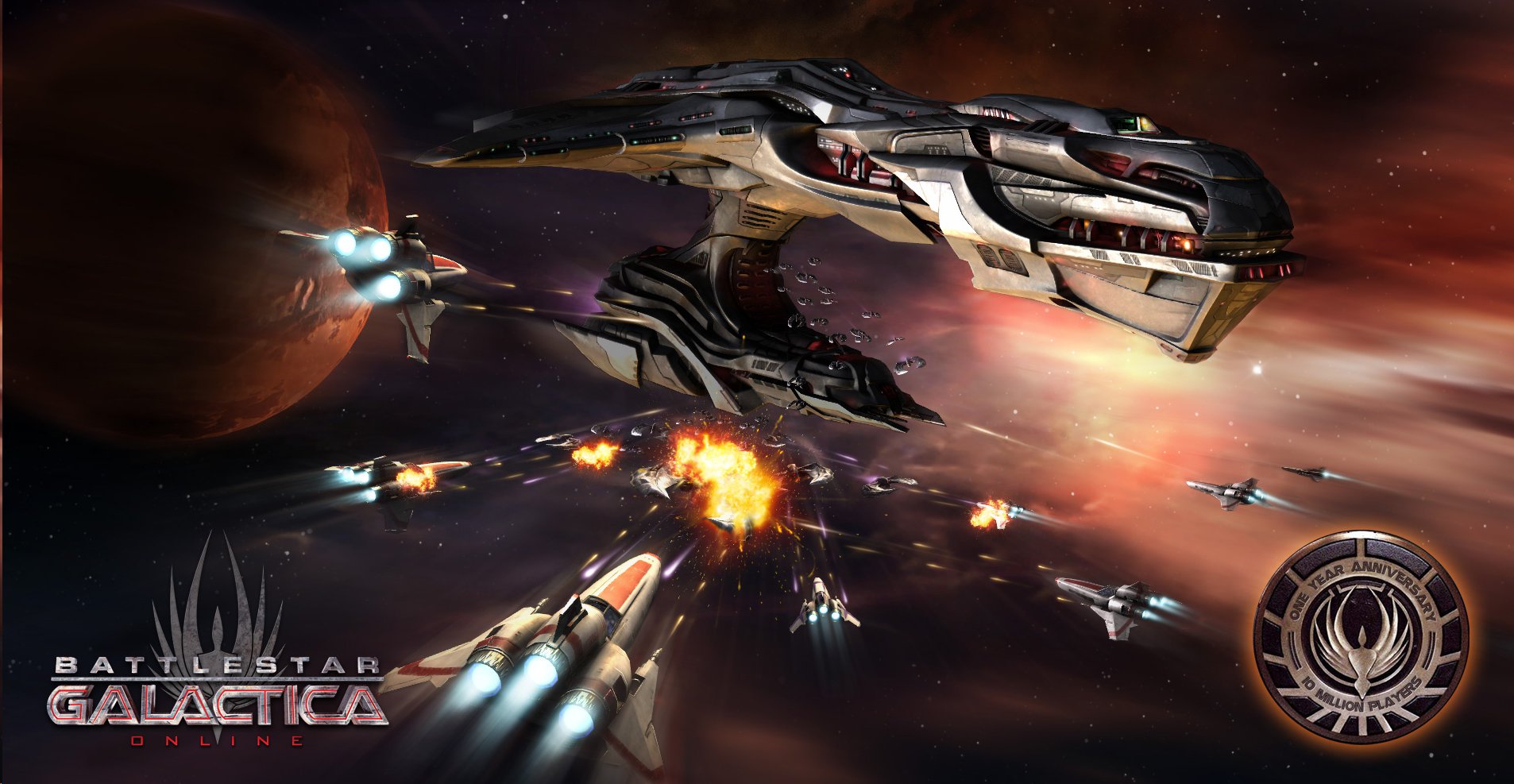 Battlestar Galactica Online has almost reached 10 million players after it's initial release one year ago and to celebrate Bigpoint have announced that players can receive bonuses and free in-game gifts for logging in every day this week.  Until May 6th both sides, Humans and Cylons, can log in and collect their prizes, as well as enjoy an increased Daily Merit Cap and have the chance to purchase special in-game items.
Bigpoint also released some interesting data about Battlestar Galactica Online's first year:
– This year, there have been 9.2 million mining ships called.
– This year, 11.5 billion loot items dropped.
– Each month, 3.7 million rewards were earned.
– Each month, 16,000 new ships were bought by players.
– Each week, PvP tournaments had 55,000 players participating.
– And each week, 1 million player ships were destroyed, almost 50/50 between Humans and Cylons.
So, be sure to celebrate Battlestar Galactica Online's big day by checking in every day this week to see what's going on.