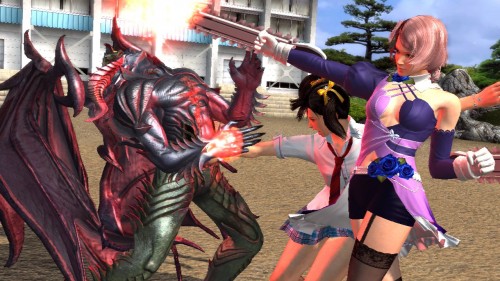 If you have already played Street Fighter X Tekken until you bled and are ready to look down the road for the next great fighter, then today is your day as Namco have finally announced that Tekken Tag Tournament 2 will be out this September.
For those unfamiliar of what this sequel will feature, players will get to choose from more than 50 characters with brand new movesets, along with quite a few new modes that were not seen in the original. For the first time, you can choose to do a single player match up, or go for a bigger challenge by playing in one vs tag battles. Pair Play mode is a more interesting addition, letting fighters play in a four-player online match, while Fight Lab mode offers a new spin on tutorials and lets users customize the moves and appearance of new training character, Combot.
"TEKKEN Tag Tournament is one of the most beloved entries in the TEKKEN series – not just among fans but also for myself and the entire development team, so crafting the sequel has been a labour of love for everyone here," said Katsuhiro Harada, TEKKEN Project Director at NAMCO BANDAI GAMES Inc. "To truly make this game stand up to the high benchmark set by the original, we have injected some exciting features and modes that will revolutionize the online fighting game community and allow new players to enjoy and master the game – so there will be something for everyone."
It seems like the main idea of Tekken Tag Tournament 2 is to keep the gameplay stylings fans loved from the first entry, but to also make it more accessible for the much larger fighting community that Street Fighter IV reawakened. A lot has changed over the years for the genre since we played Tekken Tag last generation, and you can bet that all eyes will be on Tag Tourney 2 when it hits shelves this fall.