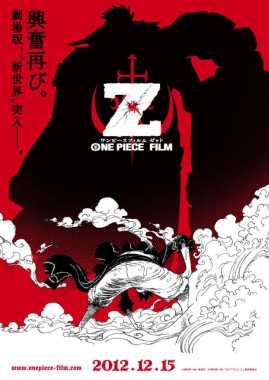 The latest One Piece film was announced last year and just this past week had it's title revealed to be One Piece Film Z. Now a teaser trailer for the hotly anticipated One Piece movie has made it's way online and boy do they take the word 'teaser' seriously.
The trailer can be seen below. The film is set to feature a new villain created by One Piece author Eiichiro Oda. Alongside an Oda created villain, the film will be the first One Piece movie set within the New World.
One Piece Film Z is set to hit theatres across Japan on the 15th of December, 2012. Check out the trailer for One Piece Film Z below and let us know what you think of the upcoming film in the comments section.