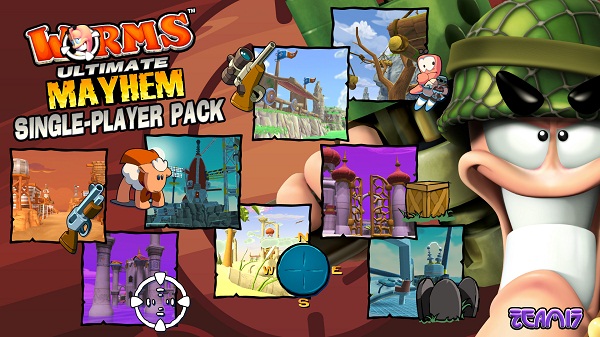 Not content to leave the mayhem ultimate enough, Team 17 will release a new DLC pack for the PlayStation 3 version of Worms: Ultimate Mayhem next week.
The Single Player Pack contains, obviously, new scenarios to extend the game's single player experience, including new Challenges using the Sniper Rifle, Jetpack, Super Sheep and Shotgun, as well as improving your Navigation, Accuracy, Crate Collecting and Deathmatch skills.
Also included is a new multiplayer map, "All Systems Oh No!" and six new trophies.
Look for it on April 24 (US) and April 25 (Europe/Australia).