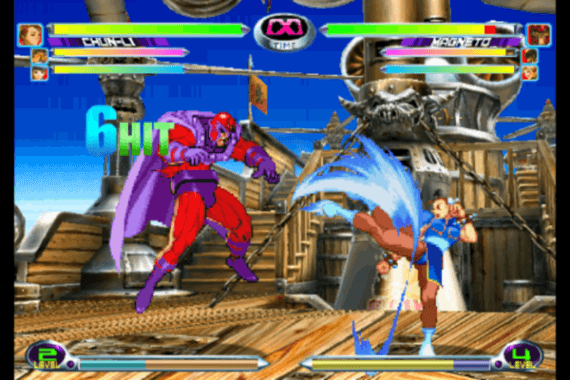 Great news fighting fans! The classic arcade fighter, Marvel vs Capcom 2 is now available for download on iPhone and iPod Touch! The game comes complete with its marvelous 56-character roster for all sorts of insane match ups, and utilizes a brand new "flick button" control style, giving players an easier way to performance breath-taking combos in this unforgettable crossover tag-team fighter.
If that isn't enough though, for a limited time the app is available to download for the discount price of only $2.99! After May 6th however, the price will go to it's standard price of $4.99. So what are you waiting for? This is the p
For a limited time, the app is going for a discount price of $2.99, but after May 6th, it'll be $4.99, so now's the time to act if you want to pick up this frantic fighting classic.