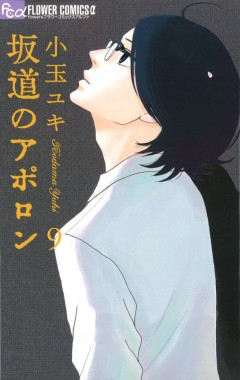 The Kids on the Slope anime series has only just begun airing in Japan, but the manga in which the anime series adapts has reached it's conclusion with it's ninth and final volume now on sale in Japan.
The manga was serialized in Monthly Flowers Magazine and is published by Shogakukan under the Flowers Comics label in Japan. The series focuses on a group of teenagers in the tail end of the 60's in Japan drawn together by a love of Jazz music. The manga and new anime adaptation have both received critical acclaim for the series' artistry, honest portrayal of human emotion, nostalgic vibes and the refreshing setting and plot.
Kids on the Slope currently has not been published in the West, but the anime series is currently being streamed on Crunchyroll here. With the anime series picking up in popularity one of the Western manga publishers may license the manga for distribution. What do you think about Kids on the Slope coming to a conclusion? Sound off in the comments section below.
Source: Natalie