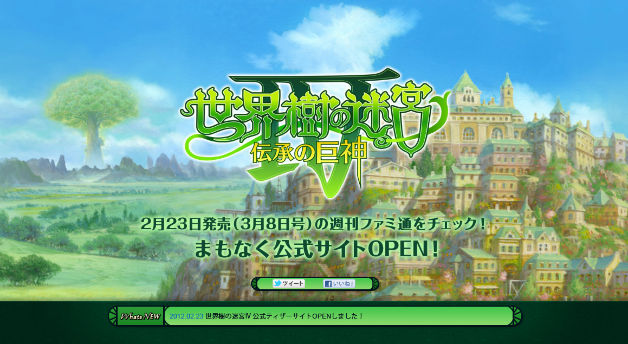 Many awesome announcements were made, and many great games were showcased at the Nintendo Direct live-stream conference broadcast this week. Etrian Odyssey IV for the Nintendo 3DS was one of the games showcased in the broadcast, and they streamed four minutes of gameplay footage for it.
The four minute trailer shows off the towns, the character classes, the 3D exploration where we catch a glimpse of the many areas that will be featured in the game, and plenty of combat footage. Like in past games, you will be able to draw your own maps on the touchpad, to capture the feel of old school first person and maze-driven role playing games of the 1980s. The game is also set to feature a Casual difficulty setting.
You can check out this beefy trailer below.