As the launch date for Diablo 3 nears closer, events will be held to celebrate the opening of Hell's gates. On May 14th – Diablo 3 Eve – global retail partners will be hosting hellish gatherings for the many fans of Blizzard. As the clock chimes 23:00, gamers around the world will finally face the resurgence of evil.
One such event will be held in Greater London, UK sponsored by both Blizzard and local retailer HMV. At 150 Oxford Street, Diablo fanatics can enjoy festivities beginning at 22:00 BST up until the games launch at 23:00. To further increase excitement, Diablo III developers will be available at the event to sign purchased copies.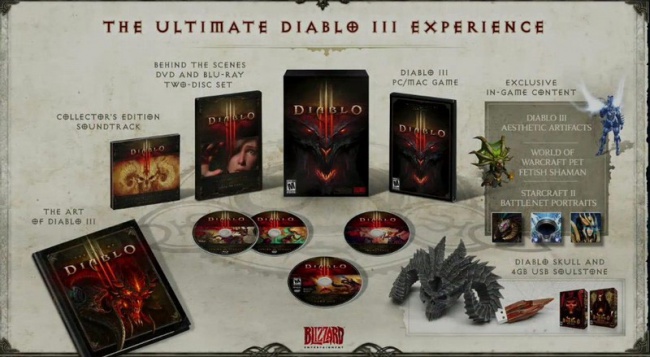 To get the complete listing of events, check out Blizzard's Diablo 3 Launch Events page. Whether you are going to pick up the standard edition, collector's edition, or some free snacks, Sanctuary will have gained plenty reinforcements for the coming siege.