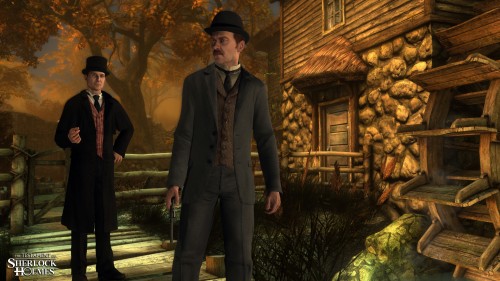 Developer Frogwares has released a third teaser video for the upcoming 'The Testament of Sherlock Holmes' investigation game. This brand new video offers today a new sneak peak at the game, its dark ambiance, and its story centered around a controversial hero with unknown motives.
The noose tightens around the detective, because, having totally lost the trust and friendship of Doctor Watson, Sherlock Holmes now needs to continue his investigation alone. On his side, Doctor Watson tries, in parallel with Scotland Yard's efforts of catching the fugitive, to find his former friend in order to obtain answers to all questions brought up by Holmes's actions.
To truly find out what's going on and solve the mystery, you'll have to pick up the game when it releases for Xbox 360, PC and PS3 this May.