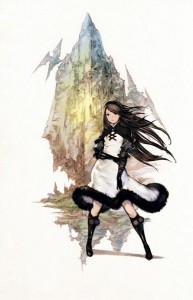 Some screens for Bravely Default have been releases today, but the more intriguing news is that we now know who is actually developing the upcoming Nintendo 3DS RPG.
The initial and logical assumption was that Matrix, who were responsible for developing Final Fantasy III, Final Fantasy IV, and Final Fantasy: The 4 Heroes of Light for the Nintendo DS, were developing Bravery Default. It made sense since Bravely Default seems to share a very similar aesthetic with those titles, in particular Final Fantasy: The 4 Heroes of Light.
As it turns out, Matrix are not developing Bravely Default, as it is actually Silicon Studio who are developing the title. Gamers will remember Silicon Studio for their popular PlayStation 3 title, 3D Dot Game Heroes, which was a homage to the classic NES Zelda style of adventure RPG.