Activision have announced some new additions to join the Skylanders army with the addition of an Air, Fire and Life element range of characters. First comes Lightning Rod, the Storm Giant of Cloud Kingdom who yearns for adventures in faraway lands. Rod is captivated by Spyros tales and decides to join the young dragon , seeking out Eon and becoming one of the Skylanders team.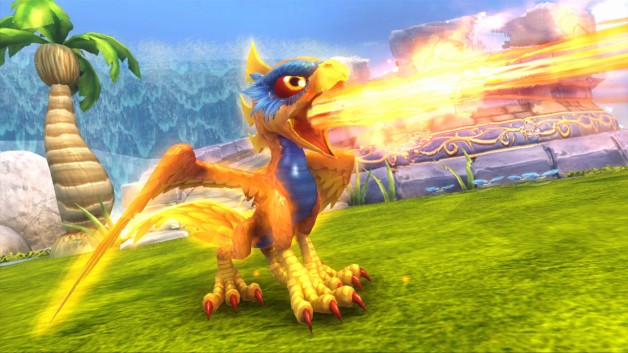 Next up, is the fiery Sunburn, part dragon and part phoenix he is more than capable of roasting enemies with his ultra hot flame breath. Sunburn has ulterior motives for joining the Skylanders, as although he is content using his powers for good, he is hunted for his rare heritage and abilities and the Skylanders provide much needed refuge.
Additionally, Zook will also be introduced to the Skylander range. Heralding from a not so bright race of individuals who thought they couldnt move simply as they hadnt tried, Zook uses his hand-made Bazooka to bombard the enemies with specially made explosive thorns. In conjunction, a new Dragons peak pack will be made available which features Sunburn as well as other items that will unlock more of the games content. Id urge you snap any of the characters and packs as they seem to be rarer than hens teeth and sell out as they hit the shelves.