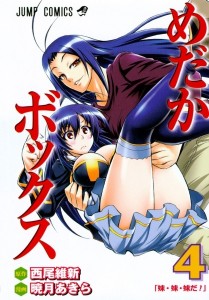 Remember that Shonen Jump manga that changes it's genre all the time? Yeah that Medaka Box manga that is getting adapted into an anime series. Well, a new trailer for that anime of Medaka Box which showcases titular (emphasis on the tit) character Medaka Kurokami.
This new character trailer details Medaka Kurokami as a character and provides a little information on the new series for those out of the know with Medaka Box.
The Medaka Box anime adaptation is set for release in the Spring 2012 anime season. You can check out the character trailer below. Be sure to let us know what you think of Medaka and her assets.