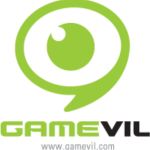 For any frequent mobile gamers the name Gamevil should be quite recognizable. They've certainly released a fantastic range of products, so it wouldn't be a surprise if one of those apps on your phone came from their capable hands.
The leading publisher and developer has reached their 100 millionth app download, which is an absolutely stunning and impressive result. Especially given the fact that they hit 50 million in August 2011. Though it certainly comes as no surprise, especially with such successful titles as Zenonia, Cartoon Wars, Baseball Superstars and, of course, Air Penguin.
But that doesn't mean that they're going to relax any time soon, with the rest of the year including a whopping 40 new titles for the App Store and Android Market. So keep an eye out for these guys, with their incredible track record and great line up, their apps will definitely be a great purchase.
For more information head on over to their SITE.