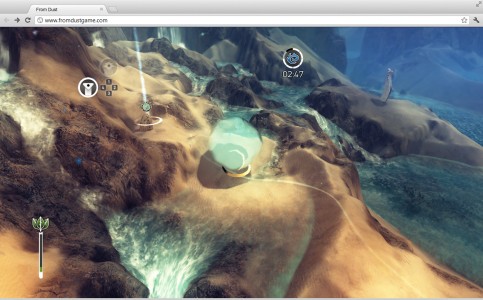 From Dust was this rather interesting god simulator released on digital platforms last year, will be getting released for the Google Chrome as a browser based game in April 2012.
From Dust was a strategy title where you take control of a rather ancient civilisation and have your way with their lives and basically…play god. From Dust will be released as a browser game and will allow players to play it anytime and anywhere from by just opening a separate tab for it on the Google Chrome browser.
The Google Chrome version will retain the HD graphics and introduce some new controls. You can check out the first trailer and screens below.