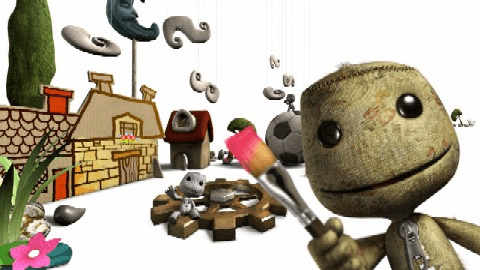 A few days ago, a rumour was circulating that Sackboy will be getting his own kart racing game called LittleBigPlanet Karting. Adding credibility to the rumour was a picture of a banner ad that included screenshots and revealed that the game would be coming to the Playstation 3. It turns out that the banner was not a fake and the mumblings were spot on as Sony confirmed over Twitter that the game is indeed real and is currently in development.
The following is the Sony twitter post:
Update: We can confirm that LittleBigPlanet Karting is in fact in development and we look forward to sharing more on the game soon!
Now, since Sony is notorious for not keeping their secrets, the announcement was not a surprise. However, the following question must be raised: what is the fate of the Modnation series? A Playstation Vita iteration is only a couple of weeks away from release (as a Vita launch title) and the gaming world gets an announcement of a kart racing Sackboy. Will this be the end of Modnation Racers or can both titles co-exist on the same shelf/digital store? Comment below on this revelation and what it could mean for the Modnation Racer franchise.