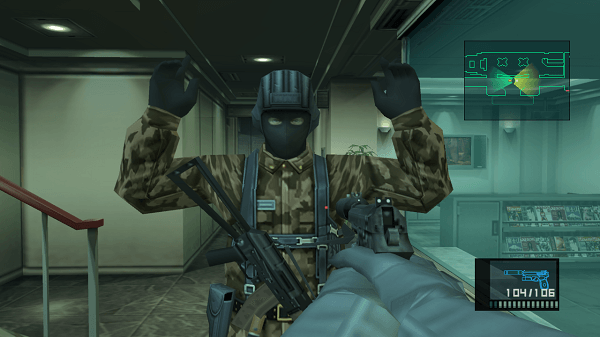 In addition to a tweet made by Hideo Kojima yesterday, some new details have emerged for the Playstation Vita version of the Metal Gear Solid HD Collection. Today, Kojima continued to reveal the amount of additional voice acting that will be present in the game, with today's recordings including Ginga Banjou (Liquid Snake) and David Oh (Zero). One of those additional lines is the following:
"If you flick the rear touch pad, you can slice the enemy's throat."
That line will be said by Major Zero of Metal Gear Solid 3. But the line itself is interesting. It has revealed that the rear touch pad of the Playstation Vita will be used during the games. It seems that knifing enemies will be used via the rear touch pad. Whether it will be the only method of input or if this is in addition of a physical input is unknown at this time. In addition that that detail, zooming in first person mode will be taken care of on the touch screen. Players will pinch the screen left and right, although Kojima describes it as a "stretch."
A couple of screenshots with the game running on the Vita were also posted. You can check them out below.
Source: Andriasang