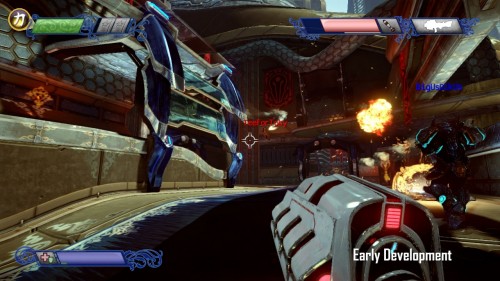 Nexuiz, the next title in the Xbox Live House Party promotion, has launched today on Xbox Live Arcade for Xbox 360. It has gone on sale for the price of 800 MSP and is available to download now.
The arena-based FPS is a fairly big download, sitting at just over 1000MB, though this must be because it uses CryEngine3, giving it impressive graphics for an XBLA title. Players will be able to wage war online or against bots across 9 different maps using any number of other-worldly power-ups and weapons.
The PC and PS3 releases of the game will be coming later this spring.
To add Nexuiz for Xbox 360 to your download queue, visit Xbox.com here.