2K Games has released some heavily anticipated screenshots for the upcoming third person shooter, Spec Ops: The Line.
According to the Spec Ops forums, there has been a lot of debate whether or not this game will be able to outshine or replicate the Socom series. I bet the third person shooter diehards will be ready to jump ship if it lives up to the potential. One thing I have learned about this genre is that the story is going to be damn good (e.g. Army of Two, Gears of War). Move over Socom, and gaze at "The Line".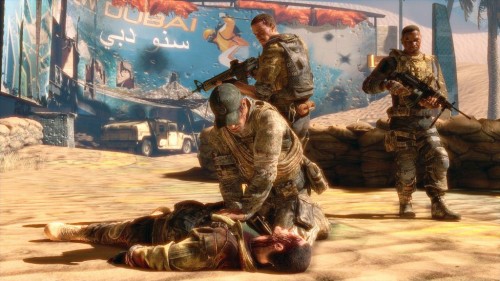 Thus far most game enthusiasts can agree that the graphics are up to par. Take a look at the screens below to catch a glimpse of the cataclysmic aftermath that is Dubai. For more screens and videos check out the Spec Ops: The Line Official Website.
[nggallery id=445]