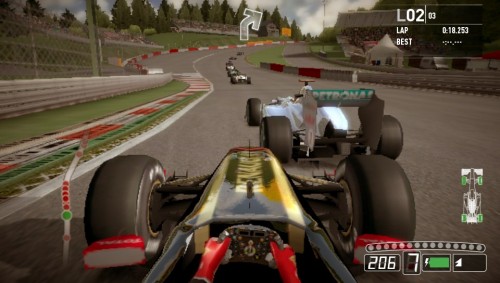 The world's fastest motorsport comes to the world's most powerful portable games console as F1 2011 launches tomorrow, Wednesday 22nd February, for the PlayStation Vita as one of the system's launch titles.
F1 2011 for PlayStation Vita features all the official teams, drivers and circuits from the 2011 season. Players can compete for motorsport's ultimate prize across a full season, including practice and qualifying sessions, enter an individual Grand Prix or jump into Time Trial mode. An additional and extensive Challenge mode has players completing a wide range of objectives including checkpoint, gate and overtaking challenges.
Multiplayer modes will allow players to go head to head or compete in a two-on-two cooperative career mode, all enabled by the system's WLAN connection.
For now, check out the launch trailer courtesy of Codemasters: