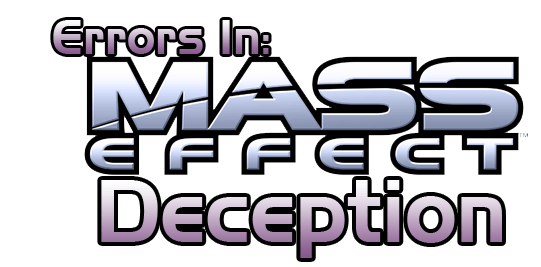 If you picked up a copy of Mass Effect: Deception but were disheartened to find it had many canonical errors in it, you'll be happy to know that Bioware has promised to fix said discrepancies.
"The teams at Del Rey and BioWare would like to extend our sincerest apologies to the Mass Effect fans for any errors and oversights made in the recent novel Mass Effect: Deception," the apology post on Bioware's forums reads. "We are currently working on a number of changes that will appear in future editions of the novel.
If you happen to have a copy of the book with mistakes in it, hold on to it, as it may very well turn out to be a collectors item.  No release date for the second printing of books has been announced.
Source: Bioware