Capcom rarely hold events in Australia, it is a fact. So, when they announced the Ultimate Capcom Showcase, there was some surprise within the team. For fellow editor Matthew Vella and myself, we had the opportunity to sample the games that Capcom has to offer for 2012 (bar Resident Evil 6, of course). The venue: the Oxford Arts Factory in Sydney. The games: Asura's Wrath, Resident Evil: Operation Raccoon City, Street Fighter X Tekken and Ultimate Marvel vs Capcom 3, which is coming out for the Playstation Vita. On this night, we got to beat up gods, shoot zombies and fight our way through Ryu and Kazuya, all in one night.
A small presentation was conducted with the men representing three of the games greeting the fans and having a bit of fun. Seth Killian, who represented Street Fighter X Tekken, decided to make a joke. He pointed out that Street Fighter X Tekken had promotional posters, Asura's Wrath had artwork but Resident Evil: Operation Raccoon City had nothing to show for it (except, of course, the game), so Mike Jones was the loser for the night. However, Mike was not going down without a fight. He showed his wit with the following response, "That's not true, come talk to me and I'll buy you a beer." He further added that the beer in Australia was great, hence why he offered. Everyone had a laugh and it was all in good fun. During the presentation, Kazuhiro Tsuchiya (producer) and Marco Bombasi (head of English localisation), who represented Asura's Wrath, gave out artwork of the game in a raffle.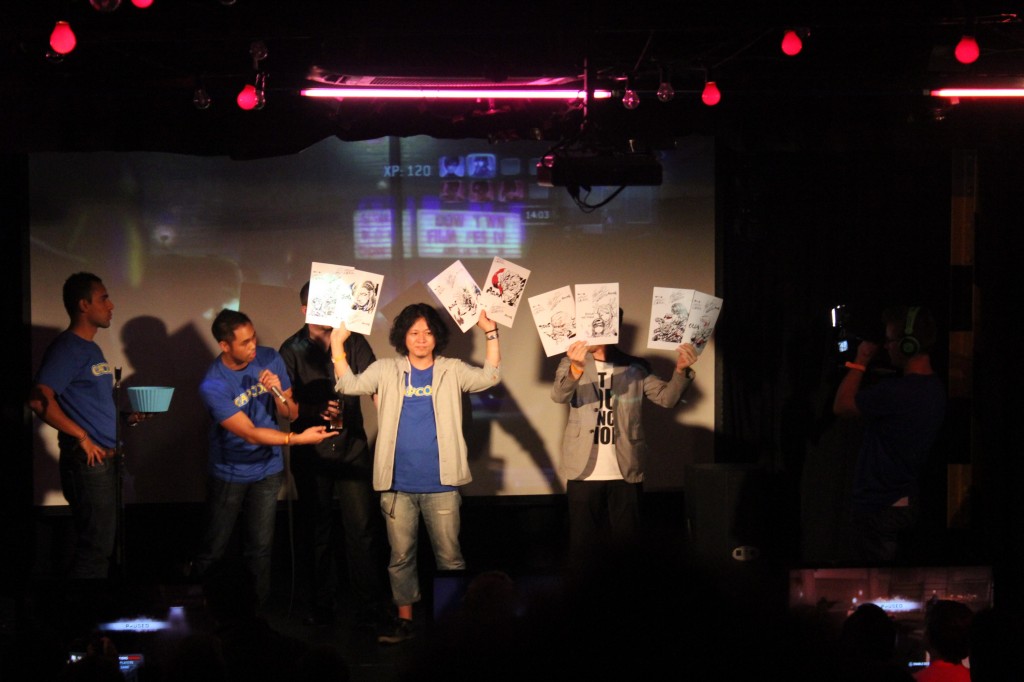 There was also a Street Fighter X Tekken tournament, which was no surprise. What was a good sight was to see how energetic and enthusiastic the crowd was during the tournament. It felt like a match at the FIFA World Cup. There was passion from the spectators that trickled through the competitors. They followed every high and every low the players experienced. All in all, everyone had fun, especially the winner. Speaking of fighting games, there was old school Capcom arcade games available for everyone. These ranged from Street Fighter to Marvel vs Capcom. The problem is that playing these classics were going to be hard. However, this event was all about the new.
You could not have a gaming event without the gaming public enacting in some cosplay. As this was a Capcom event, it was inevitable. There were some good costumes around. We saw a group which included three guys as Dante, Ryu and Ken. Most, however, turned up as themselves, which was a little disappointing, actually. I would not mind seeing more cosplay in Australia. Maybe this was the wrong event. Speaking of the public, the Arts Factory was packed. There was some murmurs that people were even rejected as they had forgotten to RSVP (this was an invite only event). A shame, to be honest, but you can not have a heavily crowded event.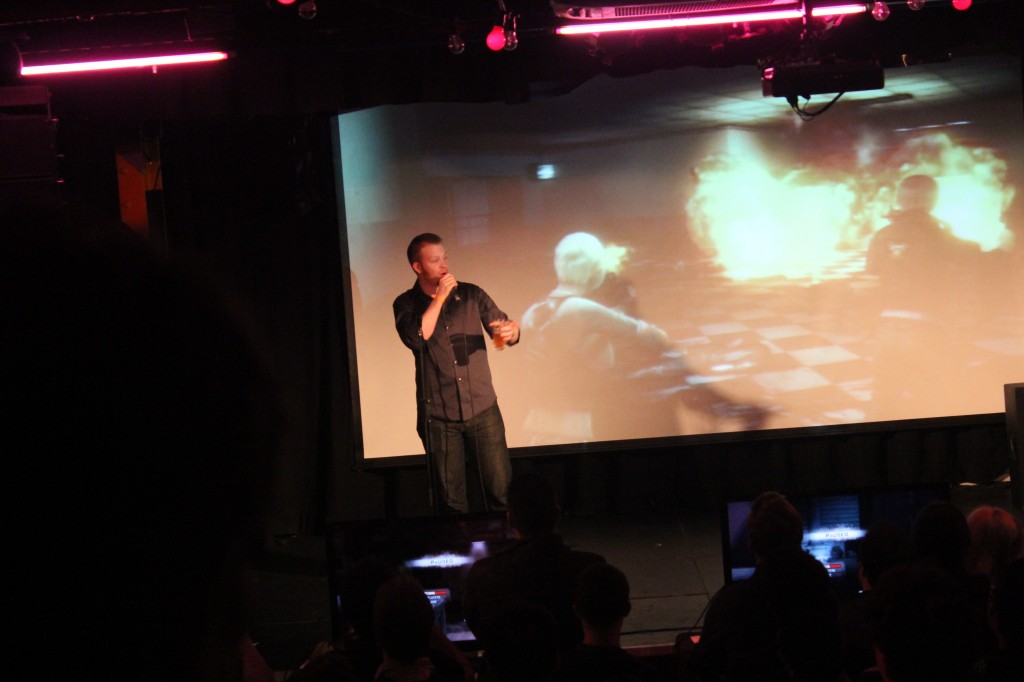 Overall, the event was a good experience. Not only did we see an awesome fighting tournament, quite a few Capcom arcade classics and some great looking Capcom cosplay, we got to try out four games that will be released in the near future. All of these games impressed us and we look forward to release. Asura's Wrath was my pick of the night (although it was a close call) and Matt's would have to be Street Fighter X Tekken. Of course, we wrote up our impressions of the games that were available. You can check them out below:
Ultimate Marvel vs Capcom 3 (Vita)
We also caught up with Seth Killian and discussed the upcoming Street Fighter X Tekken. I suggest watching that interview if you have the slightest interest in the game. You can find it here.