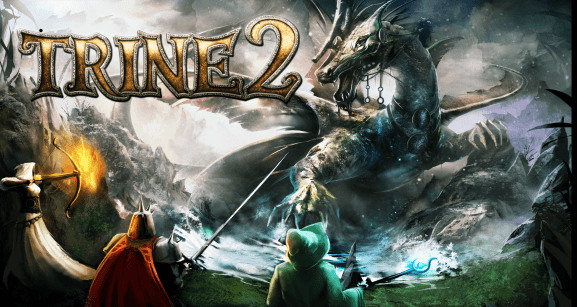 If you're a big fan of Trine 2 or fancy yourself a bit of an enthusiast when it comes to game soundtracks, Frozenbyte have just the thing for you. Following on from the release of Trine 2 comes the special edition soundtrack. Composed by Ari Pulkkinen (if you're one of the millions of Angry Birds players out there you'll know his work, or perhaps from Super Stardust HD) it can be downloaded from iTunes or the composer's own website: www.aritunes.com
The $11.99 download includes all 21 tracks from the game and two brand new versions recorded with the Brandenburg State Orchestra. The Steam Special Edition of Trine 2 also comes complete with the soundtrack, but misses out on the two bonus recordings.
The man himself had this to say about the release:
"Finally!", said composer Ari Pulkkinen. "I'm very proud of the music for Trine and Trine 2; the beautiful and heartwarming fantasy world of Trine really inspired me to compose these lively soundtracks, and I'm really glad they can now reach a wider audience as separate albums.

For this special moment I also wanted to create orchestrated versions of the Trine 2 Main Theme and the Trailer Theme, and they sound absolutely fantastic!"
This is the first iTunes release for both Frozenbyte and the composer,so make sure and check out the Main Theme for Trine 2 in the video below for a taster of what's on offer.