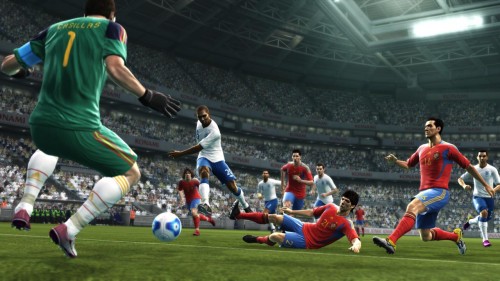 KONAMI have announced that their Facebook page has made it to the 5 million "likes" mark, and to celebrate this social media milestone, Cristiano Ronaldo has recorded a message for the Facebook fans.
Ronaldo, who became the face of the PES series last year, dedicated a special message to the 5 million followers, in addition to a competition also being announced in which 5 lucky fans will win a shirt signed by the Real Madrid superstar.
The milestone will be highly appreciated by KONAMI who have really been pushing the social media side of gaming. KONAMI established the Social & Online Media Department early last year with just 1.6 million Facebook fans at the time. The division has been responsible for a 600 percent increase in monthly active users and also a 1,300 percent increase in monthly page views over the course of the past year.
The Pro Evolution Soccer Facebook page can be found at www.facebook.com/PES.