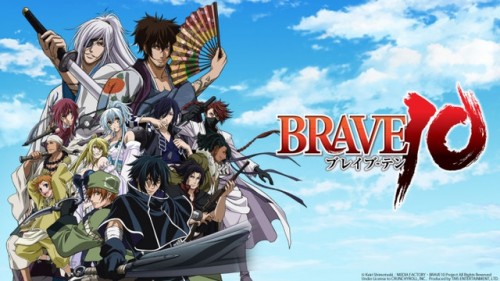 NIS America have today announced that they have acquired the license Winter 2012 anime series and manga adaptation Brave10.
Brave10 was previously announced for streaming on Crunchyroll, but this is the first confirmation of a retail release. NIS America went on describe the series synopsis in a press release:
"A young ninja named Saizo Kirigakure was trying to find meaning and direction in his life when he encounters Isanami, who is fleeing from assassins. He manages to save her life, and she then asks him to act as her bodyguard until she reaches her destination. When they arrived in the protected territory of Sanada, Saizo falls into a meeting with Sasuke Sarutobi, leader of the famed ninja group. Sanada has gathered these bold and talented ninjas together in order to bring an end to Japan's era of war. Meanwhile, Isanami's mysterious hidden power comes to light… The untold story of these brave ten will come to life in this action-packed battle anime, BRAVE10."
There is currently no solid release plans for Brave10, however if you consider NIS America's previous releases, it may very well come in a big collectors box (however sub only). Be sure to let us know what you think in the shoutbox and comments section below.