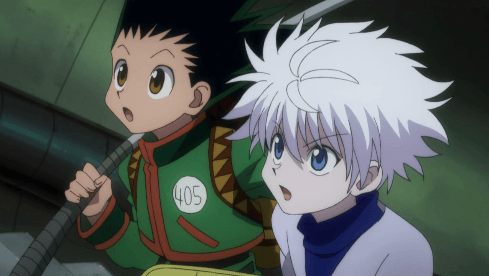 Yoshihiro Togashi the man behind the Hunter x Hunter manga has revealed the interesting and self-mocking news in his Weekly Shonen Jump author notes, that this is the longest consecutive serialisation of Hunter x Hunter without taking a hiatus of any sort.
Togashi is known to take breaks from his manga at times throughout the series run and in his author's note write up he even mocked his self for that problem. The current run has been going for 21 chapters, which is 'apparently' an accomplishment for Togashi.
It is worth noting that a few weeks back Togashi mentioned that with the launch of the anime series he feels that he can not afford to go on hiatus for fear that the anime would catch up with the manga. So it is safe to say, Togashi is sticking with this for the long haul.