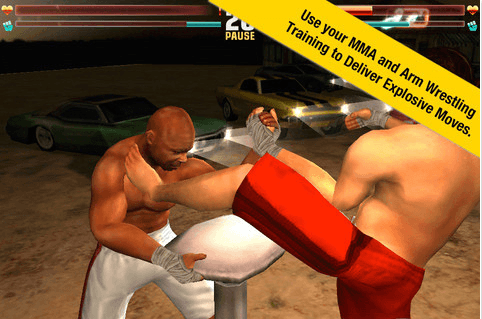 Hey, are you looking for an exciting, new type of experience on your iPhone? Then XARM F.U. may hit the spot.
This new game "combines hardcore arm wrestling, kickboxing and jiu-jitsu to create the first hybrid MMA sports game blending both twitch elements and fighter management."
In addition, XARM:FU also promises that it has several "unique" gameplay elements. Check out the game here, and let us know what you think of it. The game is free to play.
So, what do you think the F.U. in the title stands for? Yea, that's what we thought too. On the other hand, it may stand for the FU like Kung Fu. Hmm… this one is a thinker!