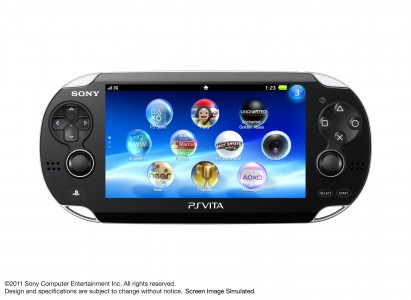 The Playstation Vita will boast multifunction capabilities when it launches on December 17 in Japan. This means that a player can interrupt the game and access some of the features of the handheld console. They could listen to music, use the social applications and look at your friends list. However, if you want to browse the internet on its web browser, then bad luck, as the browser will be unusable during gameplay.
According to Andriasang, this came from a correction from the Impress Watch Random Tracking feature, which looks at the Vita's multimedia features. The original story had said that the web browser would be available while you were playing your Vita/PSP game. However, Sony has corrected that statement, telling Impress Watch that the web browser would not be able to run simultaneously with a game initially, meaning that, in order to use the browser, the player would need to exit the game altogether.
Their correction did include the word initially, which would mean that an update to allow the web browser to run simultaneously with games could be considered in the near future.