Time to get excited again Golf fans as EA sports have revealed the cover art for Tiger Woods PGA TOUR 13, once again with the great Tiger gracing the cover, this time joined by the exciting Rory McIlroy on the standard edition (AU and NZ) and the coveted jacket adorning the collectors edition. Being the only game where you can compete in the Masters in an attempt to win the prized green jacket, Tiger Woods PGA TOUR is a treat for all golfing fans around the world, and a franchise that all involved in are very excited about.
The famous Green Jacket was first awarded to Sam Snead in 1949, and has since become an icon of the golfing world, putting the names of those who wear it in the record books forever. For another nice little touch of nostalgia, the famous Calamity Putter will also feature alongside the Green Jacket. The Calamity Putter was made famous by Bobby Jones, an amateur golfer and tournament co-founder,  in the 1923 US Open (which he went on to win), when Jones holed a 30 foot putt with his first stroke.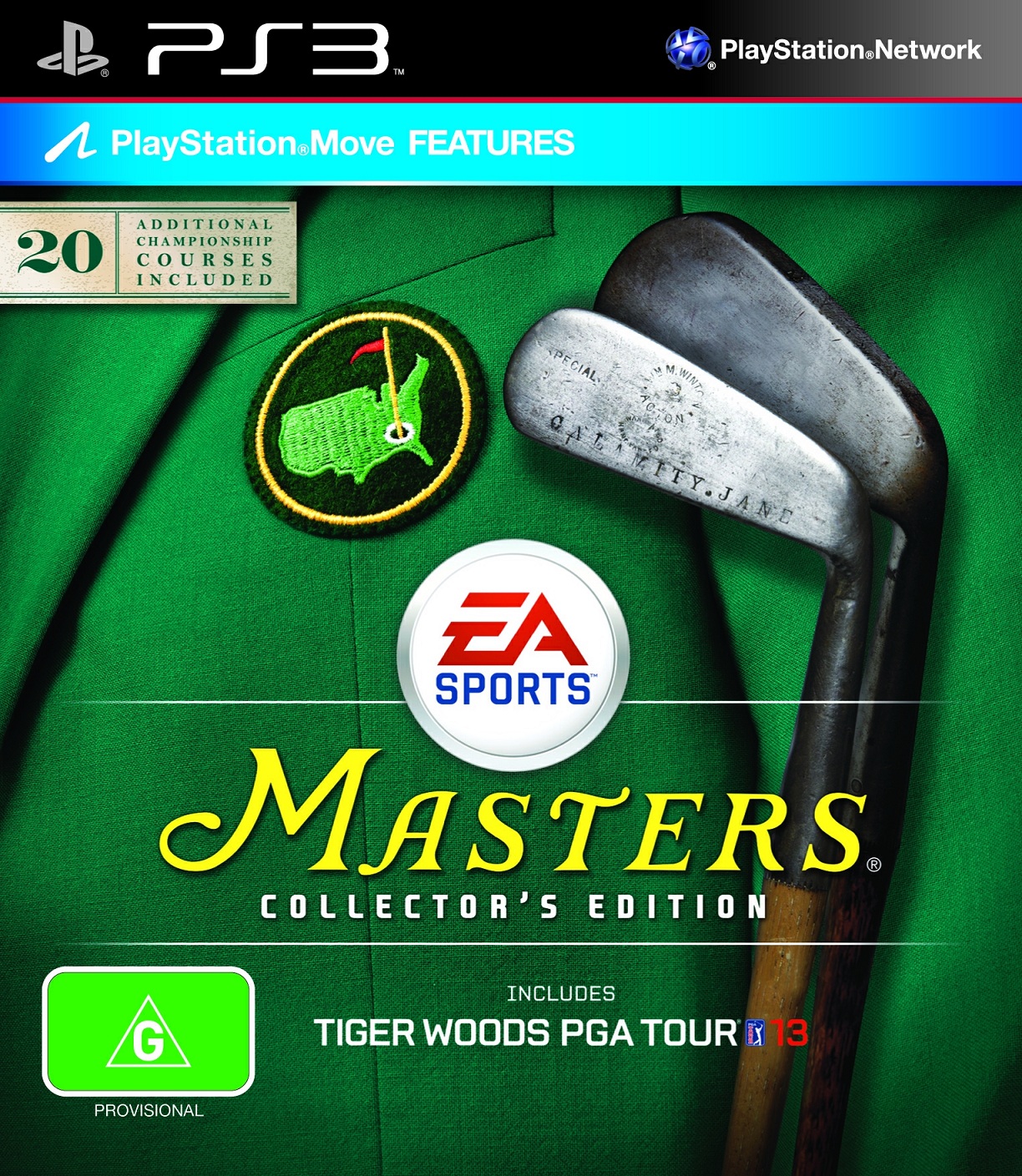 Featured within the Collectors Edition will be a new Green Jacket presentation ceremony that was specially developed only for winners of the Masters. Additionally it will also have every course available in the standard edition, as well as five extra courses to hone your skills on, Augusta National's Par 3 course, a world class Tournament practice facility and much more.
Last year saw the introduction of the Masters into the Tiger Woods PGA TOUR franchise, and Tiger Woods PGA TOUR 13 will only continue on this success, also adding some background on Tigers phenomenal accomplishments. It will be the first controller-free, voice-enabled and body tracking simulation game to support the Kinect, something which will really enhance and give the franchise a more realistic touch.
http://www.facebook.com/TigerWoodsPGATOUR