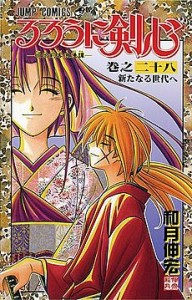 Following the plethora of Rurouni Kenshin news as of late, is the absolutely unexpected announcement of the revival of the manga series 12 years on from it's conclusion.
Who would have guessed that next year, Nobuhiro Watsuki would choose to continue the Rurouni Kenshin manga? Regardless, it is officially happening as Shueisha have announced earlier today that the manga will return in May 2012, this time serialized in Jump SQ magazine.
Watsuki will be putting his current series Embalming – The Another Tale of Frankenstein on hiatus whilst the Rurouni Kenshin series will return for a 'brief run'. What constitutes 'brief' could really be anything. So stay tuned as more details arise regarding the return of the Rurouni Kenshin manga.