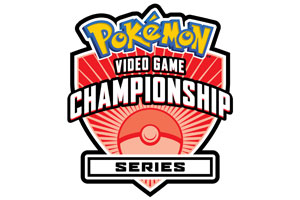 Do

YOU

have what it takes to be a Pokémon Master?
Dates have been announced for the 2012 Pokémon Video Game National Championships in Europe, where players can compete for an invite to the World Championships in Hawaii. Tour dates take place from March 3rd through to April 1st in 2012, and will be stopping in five major cities through Europe including Birmingham, United Kingdom; Essen, Germany; Paris, France; Madrid, Spain; and Milan, Italy. For the first time this year, players can build their teams using Pokémon from the National Pokédex and must play using the Pokémon Black or White versions. There will be three age divisions based on year of birth, and a total of four top finishers will be selected from each age division. Winners will get travel and accommodation to the 2012 Pokémon World Championships held on August 10th-12th in Hawaii, U.S.A. Players under the age of 18 will also receive travel and accommodation for one accompanying adult-how cool is that?!
2012 Pokémon Video Game National Championships, European Dates and Locations are as follows:
Saturday 3rdMarch—UK, Birmingham, NEC, Hall 11
Saturday 10thMarch—Germany, Essen, Messe Essen, Halle 1A
Saturday 17thMarch—France, Paris, Espace Champerret, Hall C
Saturday 24thMarch—Spain, Madrid, IFEMA, Pabellón 5
Sunday 1stApril—Italy, Milan, Centro Congressi Milanfiori, Strada 1

Players will compete in one of three age divisions, based on their dates of birth:
Junior Division—born in 2001 or later
Senior Division—born in 1997, 1998, 1999, or 2000
Masters Division—born in 1996 or earlier
For more information about the Pokémon Video Game National Championships, including full conditions of entry, tournament locations, dates and times, prizes, and more, please visit: www.pokemon.co.uk/vgc.
Go to www.pokemon.co.uk/vgc to review caps on the number of entrants at the National qualifiers for the 2012 Pokémon Video Game Championships.