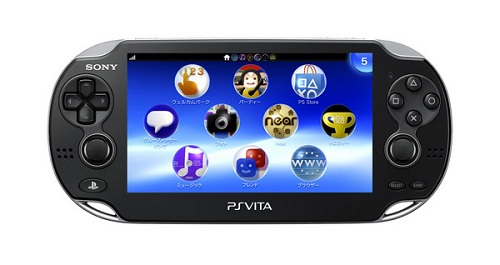 Yesterday Sony officially announced the prices for the PlayStation Vita's memory cards. While these cards actually turned out to be a bit cheaper than initially thought, they still are quite expensive considering they are mandatory to really enjoy any of the titles for the PlayStation Vita. For those who don't remember, the 4GB memory card will run $19.99, 8GB at $29.99, 16GB at $59.99 and finally 32GB at $99.99.
So… now we know how much they will cost, but which one should you be picking up? Well, considering the Vita is currently out in Japan now, the download size for each of the launch titles has now been revealed. The full list of the games and their sizes can be seen below.
AR Combat DigiQ: Friend Tank Battalion – 220 MB
Army Corps of Hell – 598 MB
Asphalt Injection – 724 MB
BlazBlue Continuum Shift Extend – 3180 MB
Extreme Escape Adventure: Good People Die – 121 MB
Dark Quest: Alliance – 1057 MB
Disgaea 3: Absence of Detention – 1619 MB
Dream Club Zero Portable – 2835 MB
Dynasty Warriors Next – 1485 MB
Everybody's Golf 6 – 1100 MB
F1 2011 – 1435 MB
Little Deviants – 869 MB
Live Tweet – 6 MB
Lord of Apocalypse – 1427 MB
Mahjong Fight Club – 793 MB
Michael Jackson: The Experience HD – 1225 MB
Minna to Issho: Friend Network – 168 MB
Monster Radar – 1640 MB
Nico Nico – 14 MB
Power Smash 4 – 1241 MB
Ridge Racer – 561 MB
Shinobido 2: Revenge of Zen – 1057 MB
Touch My Katamari – 744 MB
True Night of the Kamaitachi: The 11th Visitor – 793 MB
Uke-torne – 16 MB
Ultimate Marvel vs. Capcom 3 – 1350 MB
Uncharted: Golden Abyss – 2777 MB
So, if you are looking to pick up any of these titles digitally in February when the Vita is released you can not guess at which memory card you should be looking to pick up as well.