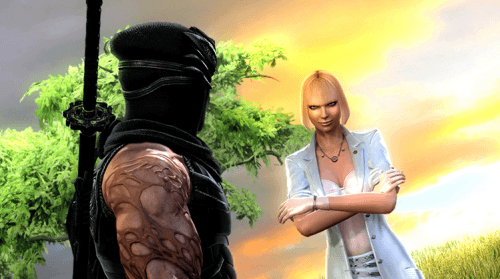 Tecmo Koei has released a whole slew of new information for when we can expect to see Ninja Gaiden 3 and how players can pick them up and even give them some incentive to pick them up from certain retailers. Eager fans will be glad to see that the title will be available in stores on March 20th in North America and March 22nd in Australia for the PlayStation 3 and Xbox 360, and if they feel like dropping some extra money on the title they can also pick up the $99.99 Collector's Edition.
The Collector's Edition will include an art book, soundtrack CD and a "Duel of the Masked" figure. Plus the Collector's Edition will contain a full demo of Dead or Alive 5 which will have four playable characters to try out. The Collector's Edition is exclusive to only GameStop and EB Games and for those who don't want to buy the extra special edition shouldn't be too worried however about the demo as they still have a chance to play it.
Buyers of the title can pre-order from Amazon.com and receive Ayane and Hayate to battle against one another while pre-orders from GameStop will offer Hitomi and Ryu Hayabusa. Being a huge fan of Hitomi, it would be easy for me to make the decision on who to pre-order the title from, or you could still buy the Collector's Edition and receive all four without the need for pre-order.