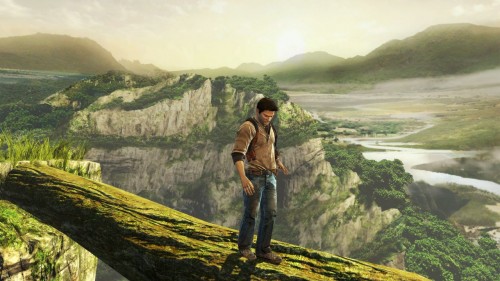 Uncharted: Golden Abyss will debut alongside a plethora of Playstation Vita games and the Playstation Vita itself on December 17, which is the Japanese launch date. In order to hype the Land of the Rising Sun, Sony has released a new trailer with Japanese voice overs. So, if you want to hear Nathan Drake speak in Japanese, you can watch the trailer below.
In this new trailer, there are some scenes that were in the Gamescom trailer. What wasn't in that trailer happens to be Drake's new female friend. No Elana or Chloe in this adventure through what seems to be a jungle. Instead a new female companion. She doesn't have a name (or I couldn't pick it out due to the language barrier). Interestingly, there is no Victor 'Sully' Sullivan either.
The game will also be part of the North American, European and PAL launches of the Playstation Vita in February 2012.