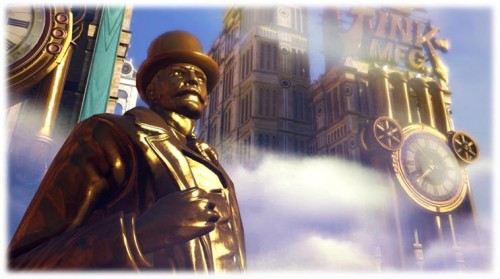 With Bioshock Infinite being readied for its 2012 release, Irrational Games and 2K Games are going to show the game off some more at this years Video Game Awards. While the award show is panned and criticised, it does allow big developers and publishers to show off upcoming games. The Last of Us teaser that was released is expected to be revealed and expanded on.
So, what can we expect from this Bioshock trailer? I expect more gameplay footage and a little bit more of an insight with the relationship between Booker and Elizabeth. that screenshot is meant to be a sneak peak at the trailer. What does it tell us? A possible concrete release date, perhaps? One can dream. All I know is that it will be released for the Playstation 3, Xbox 360 and PC some time in 2012 and it is currently in the hands of Australians.
By the way, Bioshock Infinite is in the running for Most Anticipated Game of 2012 at the Video Game Awards.