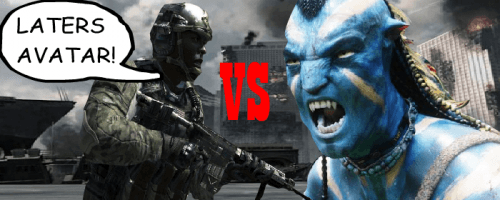 BOOM HEADSHOT! It's been only 16 days since Call of Duty: Modern Warfare 3 was released, and it's not just hit the $1 Billion milestone, making it the only entertainment property to beat James Cameron's Avatar's 17 day $1 Billion record! With more than 30 million gamers, the Call of Duty community is currently exceeding populations of New York, London, Tokyo, Paris and Madrid…combined!
The Call of Duty's popularity has no sign of slowing down. Since the November 8 launch, the Call of Duty Elite online service has gained over one million premium subscriptions to date. To put this in perspective, other popular services sych as Netflix, Hulu Plus, Sirius XM and Xbox Live didn't even reach one million paid subscribers until almost a year after launch, while MW3 did it in less than 3 weeks.
Call of Duty my be a love it or hate it franchise, but there's one thing you can't deny: it's pretty damn popular!