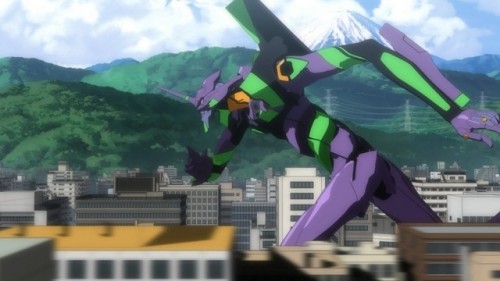 Welcome to this weeks instalment of Capsule Theatre of Vision, with me your host, Linkage Ayexe. In this fine instalment of our off again / on again series that delves into the videos of the internet, we look at this most recent posting by Little Kuriboh, NGE One-Shot.
In this video, Little Kuriboh parodies one of the most influential (and one of my most favorite) Anime shows of all time, Neon Genesis Evangelion. What results from this parody is a hilarious take on the Evangelion universe, with a craptonne of references to various pieces of popular culture.
This is a pretty hilarious video and everyone should check it out, embedded below.