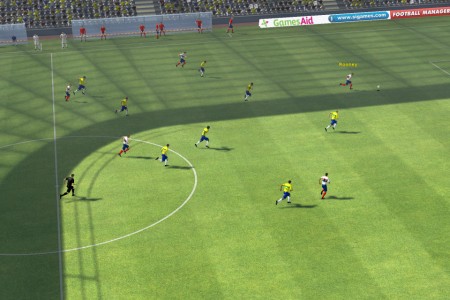 Football Manager developer Sports Interactive are looking at the future of the series and believe that it lies with the more common trends that usually surround digital distribution: mobile platforms (including tablet support), cloud based technology and microtransations. Speaking with develop, Sports Interactive's Miles Jacobson said that this could be the direction of the series, but has revealed that console ports of the series are not on their plans,
"We're looking to hire six to ten engineers to work for us, particularly on next generation tech. And when I talk about next generation technology I'm not talking about consoles. I'm talking more about mobile platforms and what's happening in the PC and Mac world as well. We're not looking at coming back to console."
This might have been the cold reception by fans when the series did debut on the Xbox 360 as it did not performed well in terms of sales. Then again, a football management simulator might not be the best game for a console. What about the Playstation Vita? Well, just like Epic, Jacobson has revealed that they will wait for the reception before committing to the handheld. Disappointing, considering that the Football Management series has been on the Playstation Portable for quite sometime.