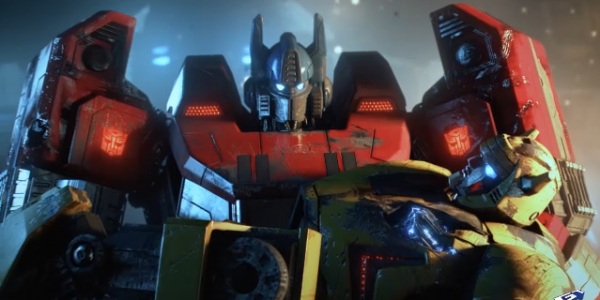 The darkest hour of the planet Cybertron is coming, with Transformers: Fall of Cybertron due for release on PS3 and Xbox 360 in fall  2012. Fall is the follow up to War for Cybertron, which was actually recieved very well, scoring an impressive 8.5 here at Capsule Computers (that makes it approximately 300% better than the last Michael Bay movie!).
Fall of Cybertron promises the final hours of the apocalyptic battle between the Autobots and the Decepticons, giving players the chance to step into the giant shiny shoes of a variety of Transformers including Grimlock (and his T-rex form, which you can spot in the trailer) and the Bruticus forming Combaticons. Developers High Moon Studios have promised a darker, improved game, aiming to provide a successor  to War for Cybertron rather than just another cash in sequel…
…the best Transformers game yet? It definitely has the potential, so stay tuned for more Fall of Cybertron news as it lands.