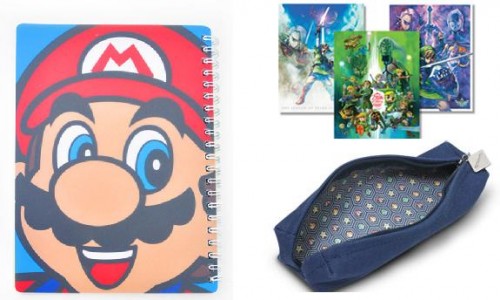 Every few months, we usually see around two to four items added to Club Nintendo, which users can then purchase with their "coins", earned by obtaining Nintendo products. While those moments are exciting, a recent overhaul has taken place with Club Nintendo and quite a few new items have become available for redemption.
The first thing you will notice is the brand new layout. Codes are now easier than ever to enter, and browsing your surveys can be done in a more streamlined manner. While that was needed and nice to see, you are probably wanting to know what goodies you can snag up, right?
The first noteworthy addition is digital WiiWare, Virtual Console, and eShop codes. Nintendo will feature four titles a month, and members can then use their coins to obtain a code to then download the game of their choosing. This month, Mario vs Donkey Kong: March of the Minis (150 Coins), Fluidity (100 Coins), Mario Kart SNES (100 Coins), and 3D Classics Xevious (100 coins) have all been added to the growing catalog. These prices are dirt cheap in my opinion and I have personally snagged up all four, but members considering any of the titles provided should keep in mind that there will still be more up for grabs by this time next month.
Next up is the physical merchandise. Those who want to take notes in style can pick up some Mario and Peach notebooks (250 coins). To celebrate the 25th Anniversary of Zelda even further, a stunning new poster set has also been made available (400 coins). Finally, a  pen case (400 coins) and a retro Mario T-Shirt (550 Coins) have joined the swag this time around.
Not too bad at all. I've been a member of Club Nintendo for a few years now, and adding digital content to the line-up at affordable coin prices was simply genius. You can sign up/redeem by checking out the official page here.
So, what do you plan to get?