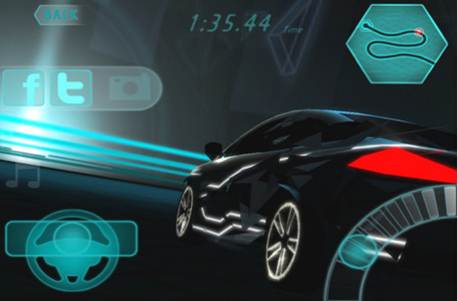 Ever wanted to drive a Ford car but just can't afford one? Or perhaps you live in a family of "Holden People" who refuse to let their child purchase a Ford! Regardless of why you'd want to experience the all-new 2013 Ford Fusion, all smartphone users now can with this new augmented reality application.
With the application, users can virtually test drive the all-new Ford Fusion, immersing themselves in driving environments and videos to learn about the design and features of the car. More of the car will be exposed each day. This vehicle will be the "Official Car of the 2012 International CES" and will be introduced at the show by Ford CEO Alan Mulally and Consumer Electronics Association CEO Gary Shapiro.
The app operates on the Android and iOS operating systems, and tablets such as the iPad and Droid. Finding and capturing a Ford logo using the mobile device's camera initiates the augmented reality experience. Operating like a video game, the app will allow users to drive a digitally camouflaged new Fusion on a track towards videos that features insights into the Fusions technology and design.
For more information visit http://fordfusionapp.com